International Freight Forwarders & Worldwide Logistics:


NVOCC Licensed, Number: 024970N


Farenco Logistics, Inc represents exporters & importers in all phases of their
international transportation activities by air and ocean. The following is a sampling
of services offered:


Exporting -


Air Freight

Preparation of air waybill




Preparation of shippers export declaration (SED)



Ocean Freight

Preparation of bill of lading



Preparation of shippers export declaration (SED) through EDT (electronic data


transfer)




FCL (full container loads)




LCL (less than container load)



The experts at Farenco can be counted on to ensure that a client's cargo is
handled properly, from the moment the export process is initiated to the time the
shipment reaches its foreign destination.


Importing -


Customs House Broker

Customs entry- formal and informal




Delivery to Consignee's door




Clearance through applicable government agencies:



Food & Drug




Bureau of Alcohol, Tobacco & Firearms




Etc.



Domestic Shipping -


Trucking Services


Farenco is a Third Party Logistics provider utilizing the most efficient and cost effective
trucking services.


Local, short and long haul




FTL (full truck load)




LTL (less than truck load)




Containers




Bonded trucking



Shipping Services


Customs Bond and Insurance:


Imports - Continuous Customs bonds with leading surety companies




Export and Domestic Cargo Insurance with leading insurance underwriters




Banking documentation, letter of credit, sight draft collections




Consular documentation




Certificates of Origin




Complete network of international agents




Consolidation services



Warehousing Services


Farenco Logistics, Inc has contracted many warehouses so we can provide any sizes of
warehousing service with lowest rates anywhere in the U.S.A.

Our Services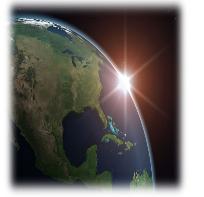 FARENCO LOGISTICS, INC.
308 WALL ST
PRINCETON, NJ 08540
TEL: (732) 603-1168
FAX: (732) 603-1388
Email: info@farencologistics.com

"ALL SHIPMENTS WITH A PERSONAL SERVICE"